Well this art for People who would like to creat a 3d head based on Michael here it is

.
Front and Side
the front and side was based on the artwork by Rockstar.
so i made it . Here are the result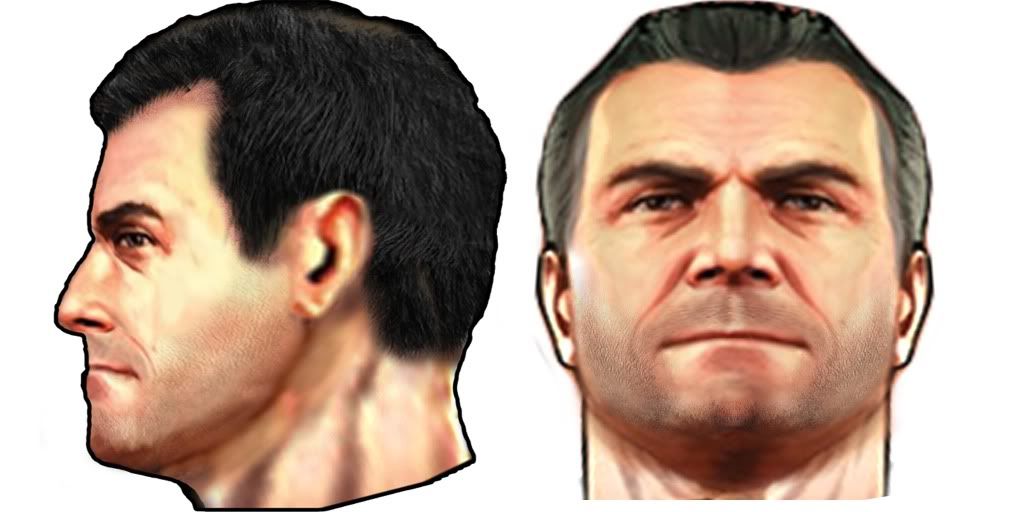 Why i Created this ? becaus i was planing to creat Ned luke for Sa but i had issue and now education . so the mod is Dead !