GTA IV Gang Database
Liberty City Commission a.k.a. The Five Families (Cosa Nostra)
Alderney Mob (Cosa Nostra)
Albanian Mob
Russian Organized Crime Syndicate
Irish Mob
Liberty City Triads Organization
Spanish Lords
Jamacian/West-Indian Criminal Gangs
Firefly Projects Gang
North Holland Hustlers
Angels of Death M.C.
The Lost M.C.
Korean Mob
Skinheads
Leftwood Hispanic Street Gang
Liberty City Cosa Nostra
(Messina, Provano, Gambetti, Lupisella and Ancelotti crime families)
Located in Little Italy.
Take a more subtle approach when it comes to their "uniforms". Members are sometimes hard to identify as they look more like normal civilians than
gangs
ters.
Alderney Mob
(Pegorino crime family)
Headed up by Jimmy Pegorino.
Notable members: Phil Bell, Ray Boccino.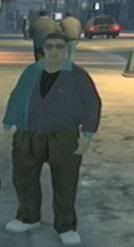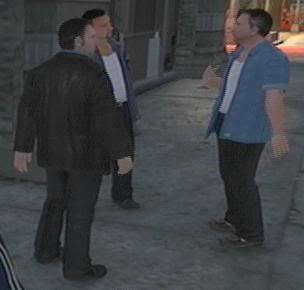 Albanian Mob
Quite small-time compared to other mobs around the city. The Albanians have no real pull or power in Liberty City besides a few missions, members are hard to identify and are sometimes confused as Russians.
Russian Organized Crime Syndicate
(Faustin and Petrovic crews)
Run Hove Beach.
Much alike the Cosa Nostra in terms of the way they appear to the player.
Kenny Petrovic is hinted at as being the boss of not only Liberty City's Russian crime syndicate but the whole country's.
Notable members: Mikhail Faustin, Dimitri Rascalov, Kenny Petrovic.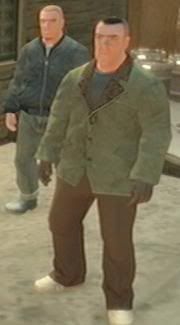 Irish Mob
(McReary crime family)
Once use to be the biggest crime family in Liberty City, now are on the decline thanks to the mafia and waves of Russian/Eastern-European immigrants. Hang in Steinway.
Notable members: The McReary family.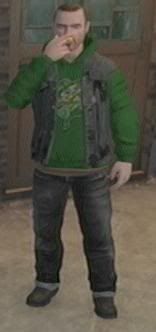 Liberty City Triads Organization
Not much is known about them this time 'round, they hang in Chinatown.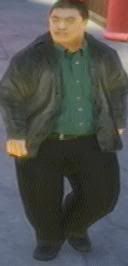 Spanish Lords
Based off real street gang, the Latin Kings.
Hang out in South Bohan.
Members can be identified by their black and gold bead necklaces aswell as pre-dominately yellow and black/white clothing.
Former gang of reformed "
gangs
ta", Manny Escuela.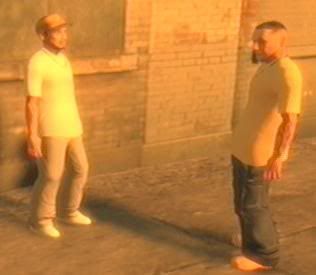 Jamacian/West-Indian Criminal Gangs
Warring crews set this gang as a bit more complicated than the others. Their name is never revealed but they could be labelled as "Yardies".
Hang in Beechwood City.
Notable members: Jacob "Little Jacob" Hughes, Real Badman.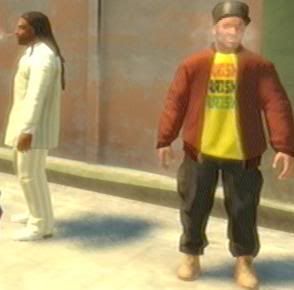 Firefly Projects Gang
African-American street gang that seem to be based off of the Bloods.
Sport black/white and primarily red.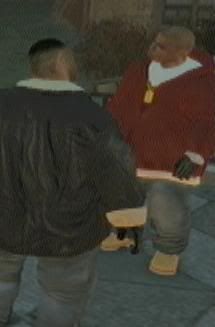 Skinheads
So small they're not even on the map. Came across some who'd look like they'd been on smack. Very aggressive, seem to fester mainly in Algonquin.

Leftwood Hispanic Street Gang
Could be the rivals of the Spanish Lords.
Sport purple and black bead necklaces but dress in the same manner as the Spanish Lords.
North Holland Hustlers
Unlike the other street
gangs
in the game, they're usually a bit harder to identify because they don't sport particular colors. They are Dwayne Forge's gang.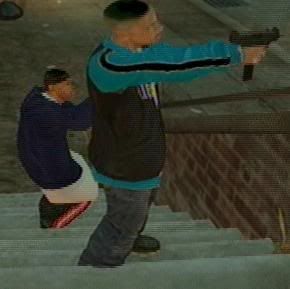 The Lost Motorcycle Club
Angels of Death Motorcycle Club
Korean Mob