The Trilogy is Over but life goes on..



Time lines intersect, everyone connects but why?





It's all been leading up to this.
So, the series has wound down and the Grand Theft Auto trilogy has drawn to a close with a few supporting stories via PSP to fill in some blank spots in continuity. It seems since the conclusion of GTA III, we've been looking back, looking back at all the crazy bedlam that set things in motion to get us to the point where we were helping Claude Speed escape with Eightball in that opening act.

Now with the announcement of GTA4, it seems the series is going in an entirely new direction, with a storyline and setting that will have little or nothing to do with it's predecessor, save general theme and familiar function.

So the pertinent question left in my mind is,

"What would've happened if we were to look forward in time, instead of back?"

Not far, just a few years... We've been to the 1st half of the 80's, the mid and late 90's, where we haven't been since the initial game is present day.

What has happened to all these peoples lives and what has transpired in the aftermath of a city that more or less had a majority of it's prominent criminals killed? Who's survived and moved on to other things in their lives. GTA fans have invested themselves in this storyline and it's characters, the unique dark humor and feel of the series has often been imitated but never duplicated.

That may sound a bit "in depth" for what some may essentially view as "video game characters" but the backdrop the series has provided is one with many layers of emergent game play and solid storytelling, deserving of a finale' to equate the thousands of hours that have been put into articulating it into a "living, breathing" world in the 1st place and in the time that the rabid fans put in completing the games to 100% just to get a mere fraction more from the content of the game itself.

Now I leave it to the next-gen modders, designers and artists to bring about some of the higher goals graphically and such with more detailed environs to make the GTA "sandbox" feel more authentic, through complex ped interactions and entailed scripting in the next installment and next-gen consoles but for now, there's a

story

yet to be told. For anyone who's been paying close attention to the continuity and characters thus far there are literally a fist full of loose ends to be tied.

Thus, where GTA4 will be a complete re imagining of the entire series and story, a way for the games creators to effectively hit the reset button, the goal here is to follow the present story to it's likely and or unexpected conclusion, or

conclusions

, if you will. In that open world of possibilities, there's a lot of fun to be had. True fans who attempted to get a last nostalgic gasp out of the series on their PS2's and XBox's with the lower quality PSP ports, Liberty City Stories and Vice City Stories probably feel a bit unsatisfied with what they got as a nod farewell to some of their favorite places and characters.

What's The Point?

With anticipation of GTA4 well on it's way, we sincerely just want to have fun and feedback on trying to fill out am alternate retro style storyline (expansion) for GTA4, so we started this little project as something to be on-going and to add to as this imagined game fleshes itself out and the actual game presents itself later this month. We invite all artists, modders, writers or someone who just has a clever idea to throw in their two cents to see if we can fit it in to making this into a fully realized proposal.

Is this going towards anything in particular as far as being presented to or by Rockstar Games?

Not likely, We just really love this game and want to work on writing/developing something we enjoy, so humor us if you will. It would be nice to have their development people look in here and see some very cool and original ideas from seasoned fans of the game but all in all, this presentation is strictly parody for the time being.

In a nutshell, we're just a group of avid GTA fans visualizing the game we'd like to see, assuming you're a fan yourself, maybe take a moment out with us to do the same...
Thanks in Advance.

-The Connection-

meta187
Support Sig with Table
CODE

[center][tableb][td][URL=http://www.gtaforums.com/index.php?showtopic=323207]
[IMG]http://img180.imageshack.us/img180/685/tristateavyl5.gif[/IMG][/URL]
[/td][/tableb][/center]

BASE IMAGE: [IMG]http://img180.imageshack.us/img180/685/tristateavyl5.gif[/IMG]
TriState Sections
Section 1: Introduction & Index
Section 2: People to See
Section 3: Places to Go, Things to Do
Section 4: The Spill Canvas
Section 5: The Blueprint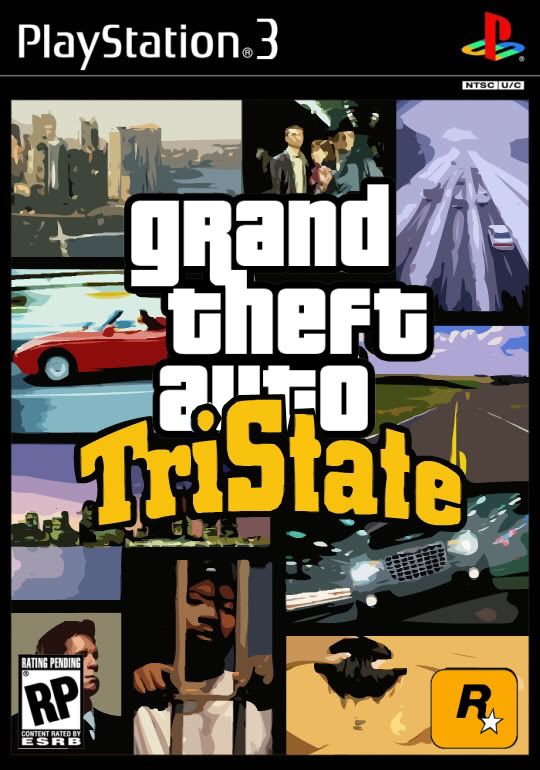 Credit Thus Far...
Artwork: sofa_king, MI7, Fuzzknuckles, meta187
Writing: meta187
Consultation: Fuzzknuckles
Providing a Place to Work: The Connection
Project Coordinator: meta187