Must SEE thread and video http://www.gtaforums...howtopic=310254Black Screen fix is here... UPDATE: IF YOU HAVE AN ONBOARD HD/AC'97 SOUND CARD (REALTEK/C-MEDIA/VIA/SOUNDMAX) AND YOU DON'T OWN A CREATIVE SOUND BLASTER, CHOOSE THIS OPTION AND YOU WILL NEVER HAVE TO RUN SAN ANDREAS IN COMPATIBILITY MODE! IT IS NECESSARY TO DELETE THE [.SET] FILE AFTER. BUGGY DRIVERS ARE RELEASING ESPECIALLY FROM REALTEK AND IS CAUSING RANDOM MOUSE FREEZES AT MAIN MENU FOR GAMES MADE BY R* ONLY.This is a fix for

Vice City

only, NOT

San Andreas

!

(

http://www.gtaforums...st&p=1057429599

)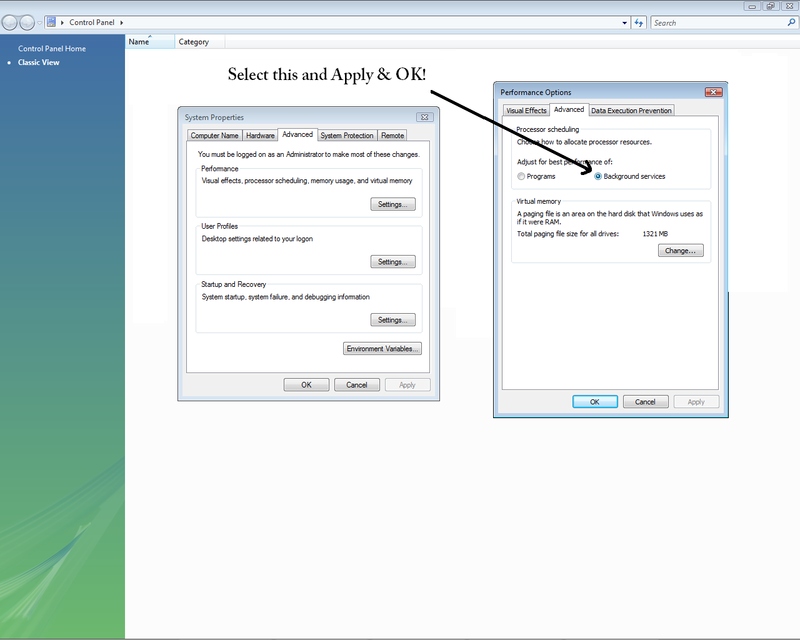 You know what, this shi t doesn't work for San Andreas. It seems San Andreas needs more CPU priority attention than Vice City. The REAL fix is located *way* down BELOW...
Screenshots & Solutions post! v2.0
Evidence of San Andreas running on Vista
Saves are present.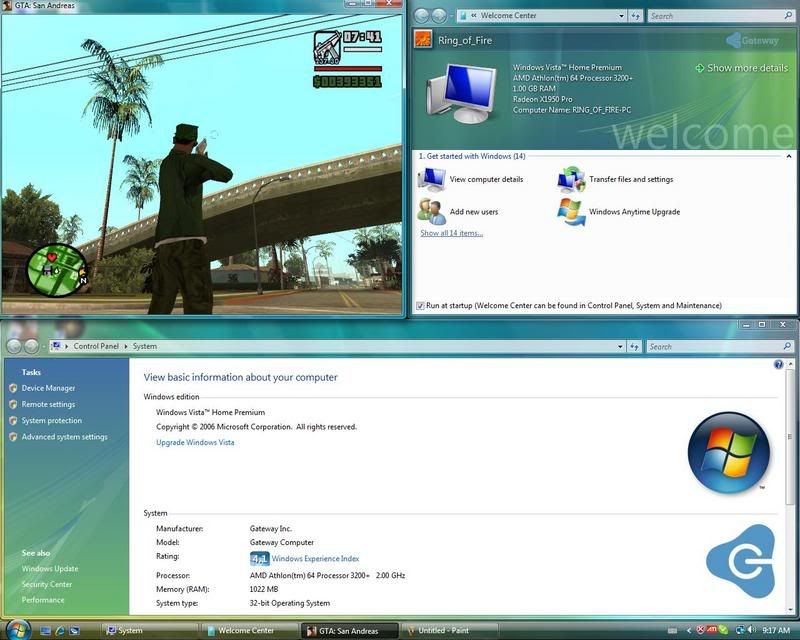 No crash on startup or in-game. No graphic corruption. No black roads
QUOTE
The Solutions:
Legend

- Crappy solution


- Nice advice


- Best solution had actually something to do with CPU priority and processor scheduling.


* Mouse won't respond.
Fix -> Run game in Windows XP SP2 compatibility and then delete [.set] file. Alternatively, go into Task Manager and you should see more than one "gta_sa.exe" process!!! Close 'em down and relaunch San Andreas. Note that Alt-tabbing in/out will not work, as once you load up your save file - the game will crash and your mouse will begin to not respond as soon as the interior loads. 




* CJ cannot jump.
Fix -> Don't use 98 compatibility. Use XP SP2 when on Vista. You'll also have to delete [.set] file. EDIT: For those who are having issues with jumping after setting San Andreas in 98 compatibility mode, it is because "LSHIFT" is not a known key. The fix is to go into Controller Setup and change "LSHIFT" to "SHIFT" by simply pressing the SHIFT key.


* This is how my videos and screenshots look like. Can someone help?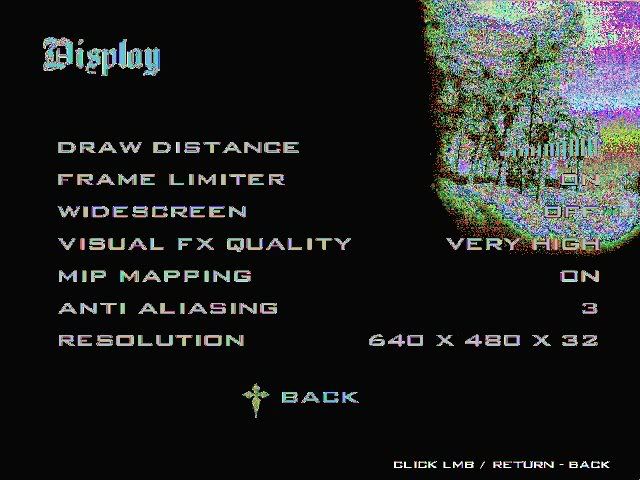 Delete [.set] file and turn off "Windows 98" comapitibility mode. The reason why is that running the game in compatibility mode causes duplicate resolution entries, and some of them are not recognized by the graphics adapter. 




* nVidia logo doesn't fade away and I can't see the San Andreas intro.
Fix -> Turn off AA (anti-aliasing) in Display Setup or use a resolution under 1280x1024. Some Vista Catalyst/ForceWare drivers causes the game to not properly render the AA properly all alone by itself. What you need to do instead is to force AA-AF. Don't choose options like "Application Preference", assuming the game you are running wasn't meant for Vista. 

Note: This can happen if you are running the game in compatibility mode. Turn it OFF!


* San Andreas crashes 1/2 way through (black screen).
Fix -> This could be the UAC feature in Vista where you must have administrative privileges. A restart should clear it up. If it occurs again, then disable the feature completely, run game in XP compatibility and delete [.set] file. Also, you might need to uncheck "Run As Administrator" when you are editing the properties for the [gta_sa.exe] file. Another contributor is that you most likely have more than one "gta_sa.exe" process running at the same time - go into Task Manager and close 'em down. Try to run the game again.  




* Graphic Corruptions.
Fix -> Download the "nomorehotcoffee" patch here -> http://nomorehotcoffee.com. Also update your Vista graphics driver, delete [.set] file, and reset ForceWare/Catalyst back to their factory defaults  Now make sure to set the resolution you want to 32-bit and reconfigure the graphics settings to your preference. As a last resort, try a Windows XP driver. The "Black Roads" bug also is another kind of graphic corruption, see below. 




* LOD/Road quality problems (Black Roads).
Fix -> Max out the draw distance, resolution, brightness, visual/texture fx quality, and other settings in "Display Setup" such as AF (anisotropic filtering), This can be also done in your graphics card's control companion center, where you can even max out the AF (anti-aliasing) and the mipmaps to clear out all the jaggy edges. 




* Where are my saves?

Windows XP compatiblity = C:\Users\"Your account"\Documents\GTA San Andreas User Files
Windows Vista = C:\Users\"Your account"\Documents\GTA San Andreas User Files
Windows 98/Me compatibility = C:\Users\Public\Public Documents\GTA San Andreas User Files

Remember to do a Windows Search if you can't locate your saves: When you are in the "Search Results" window, click Advanced Search and change "Indexed Locations" to your C:\Local hard drive. Now search for "GTASAsf".
I'll answer to anybody who have any further questions and comments...