1. Open control panel (Start > Control panel),
select NVIDIA Control Panel.
2. Select 3D settings.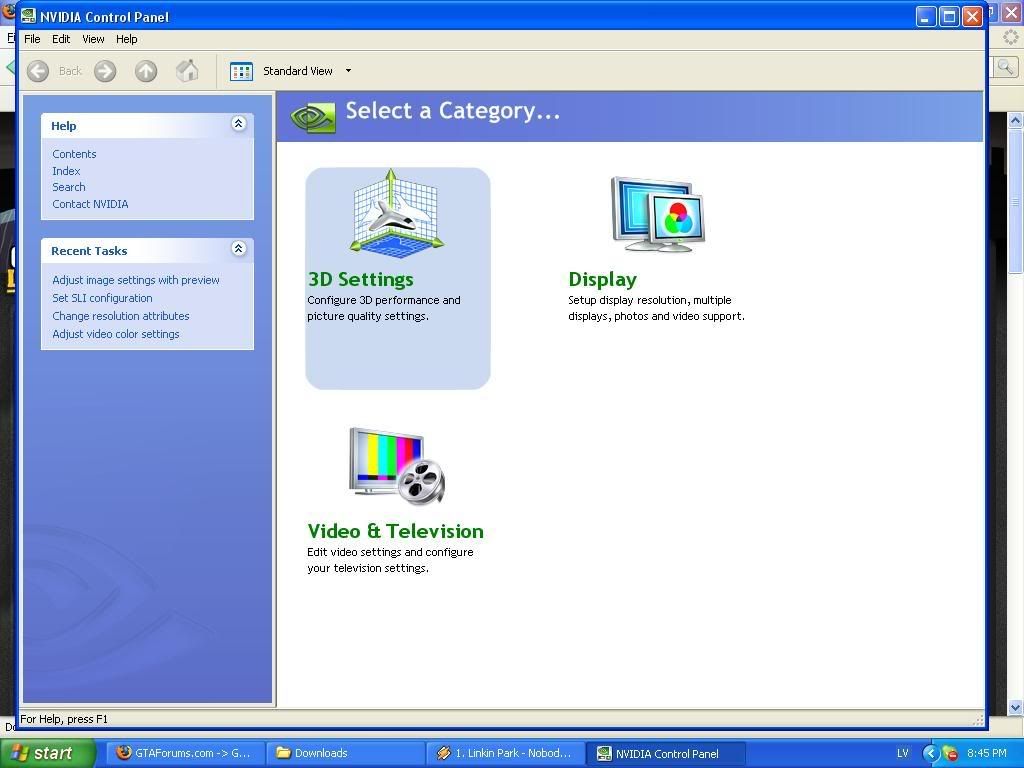 3. Click on "Adjust image settings with preview".
4. Click on "Take me there" near advanced 3D settings.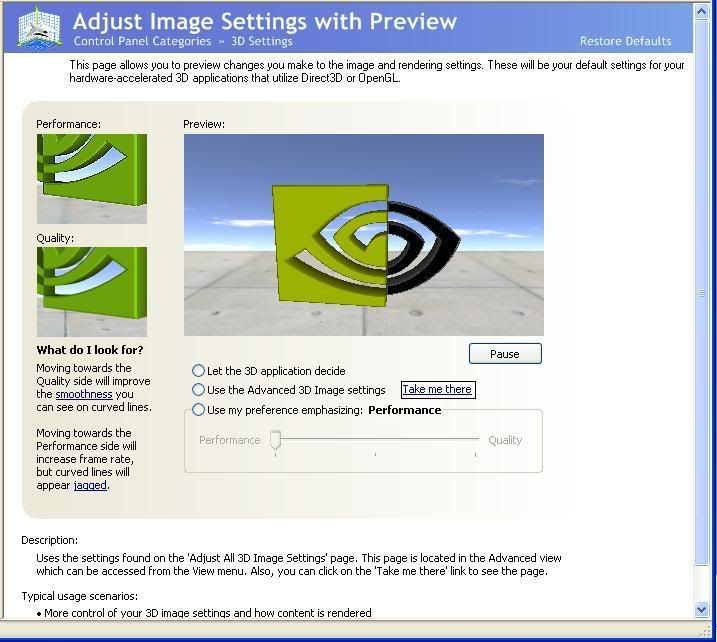 5. Click on "Program Settings", then add your GTA: Vice City executable (gta-vc.exe).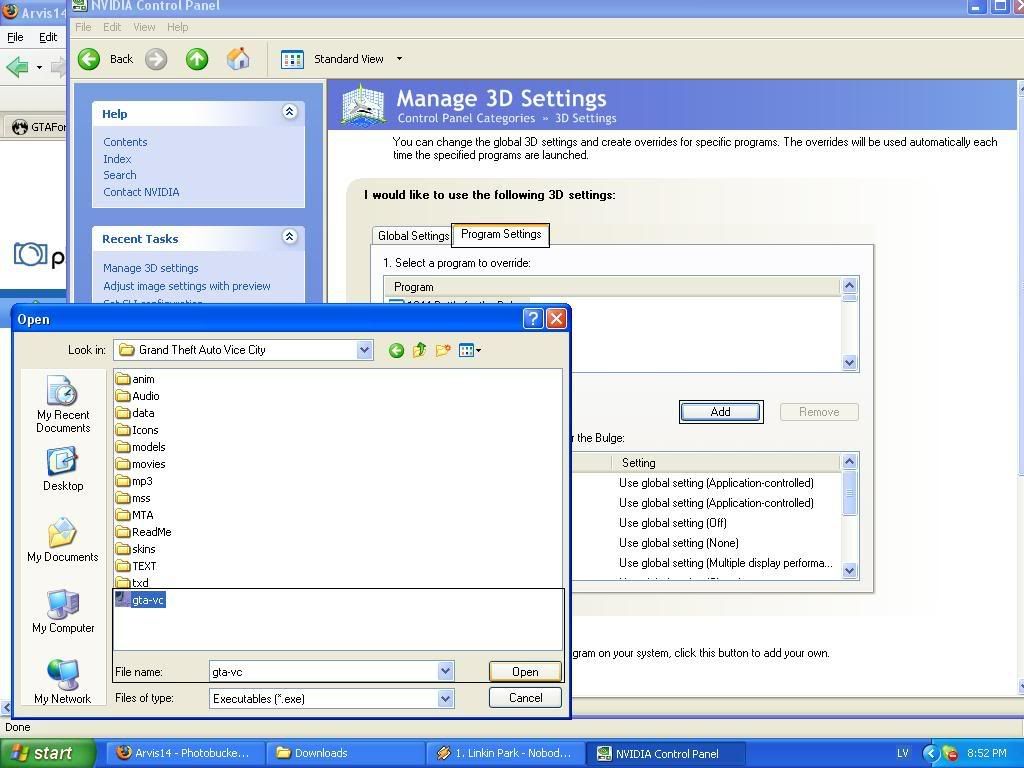 6. Set anti aliasing to good amount, 4x for me, press apply and everything's done.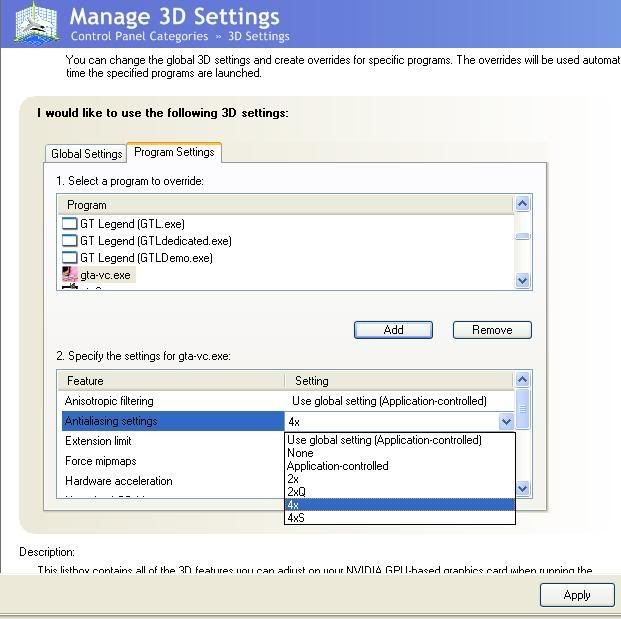 Have fun!
You can do this with GTA III too if you want.
---
Remember to update your drivers if NVIDIA Control Panel doesn't appears in Control Panel.
---
This is possible only with NVIDIA video cards.