Beta to be released soon! Packaged and ready, gtagarage just needs to approve more space for me! Woooo!
This is kind of a huge update for the white guy mod I have been working on. I have succesfully reskinned and redone most of the faces, yes that is SwedishMafia's dread's model, and I apologize in advance if he doesn't want me to use it. Please I really don't want to make anyone mad. One or two of the skins are in mid working, but most of them are finalized and ready for use. I really like how these turned out, tell me what you think!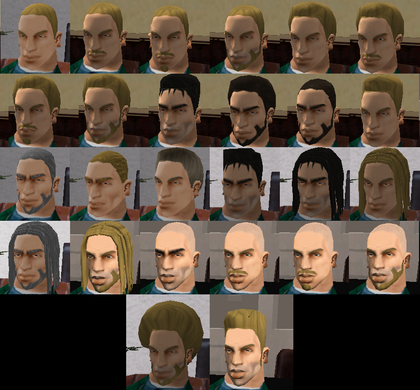 Edit: I found some pics to go with this, you've seen them before most likely.