Hello MI community,
You maybe heard off the dutch mod GTI (Grand Tani Islands).
This is a total conversion SA mod, it includes models and missions.
Everything in our mod is English.
We got the idea to join MI with our islands (which were made by Illspirit).
We allready Pm-ed 2 of your leaders, Illspirit and Steve-M.
Both of them liked the idea, but they coudn't decide. Steve got an idea.
He told me to open a topic in this Forum. Every MI member should vote if we could fuse toghether.
We got a lot of information about our 'mod':
Check our GTI topic:
GTI topic
Other links:
GTIslands.com
Dutch PPT
More Screenshots
GTI trailer
Steve and Illspirit made a little Map to show you how big GTI is.
Just like MI we work with lots, so any member can rent one.
This map will show you what´s done in GTI: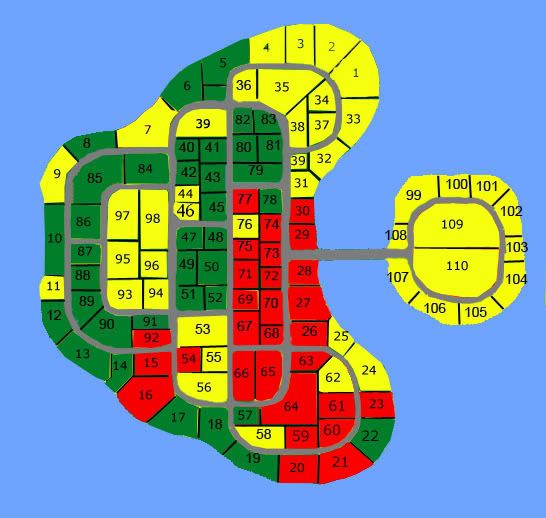 Red
= Lot Finished
Yellow
= Lot WIP/Lot sold
Green
= Unsold lot
A simple theme card: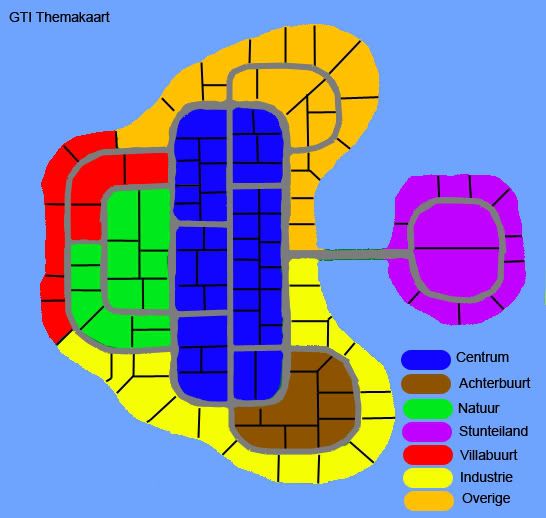 Blue = Centre
Brown = Downtown
Green = Nature
Purple = Stunt Island
Red = Villa's + Bridge to MI island
Yellow = Industry
Orange = Misc
History of GTI:
Gti started a while ago as just a small project for vice city but now it has become a great Total
conversion for GTA - San Andreas. it has grown a since the team had started this.
it now consists of almost 20 people and its still growing.
Currently we have:
8 moddelers
3 mission coders
3 Texture Artist
5 misc
The Final Question for the MI members:
Do you want us to fuse with Myriad Islands?
[GTI joined MI now, the poll can be deleted]