[EDIT] VC-MP is not released yet. This was just a public beta test that was open today, it lasted roughly 9-10 hours. It is over now and the developers are fixing some issues identified in the test.
Well, today's public beta test was very fun. For non irc-regulars / other people that didn't get to test, sorry.. you really missed out.


I didn't get that many, was too busy having fun.. but here's mine: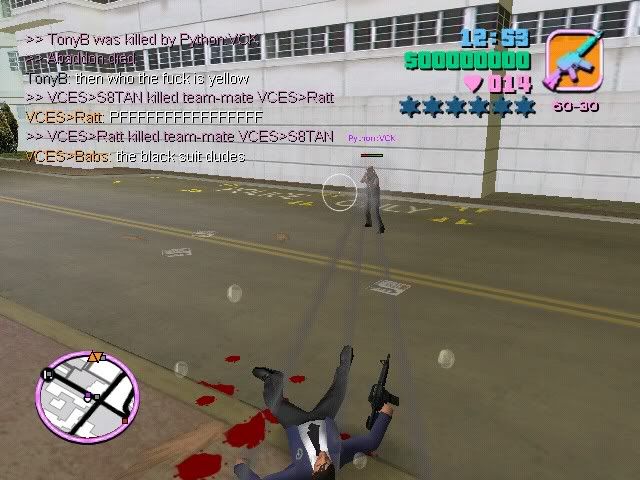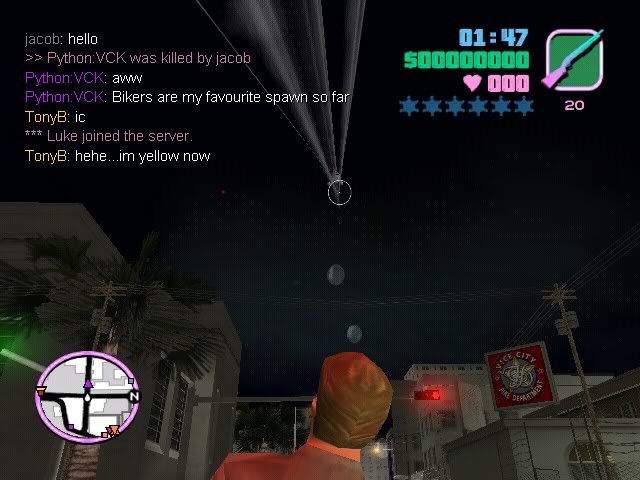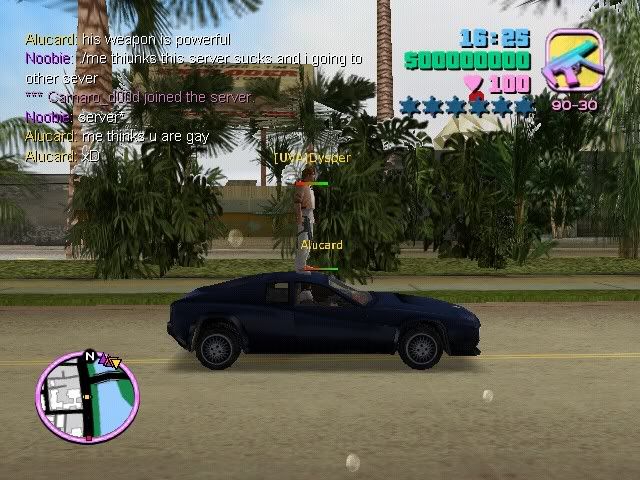 They aren't all that great, low resolution and they don't even scrape the surface of some of the features..



So here's my little rating for those who missed it or something..


Smoothness
8/10 - vehicles were spot-on, players were also but the occasional slide would happen in largely populated areas

Weapon accuracy
9/10 - I was suprised at how accurate the weapons were, with verticle aiming synced it makes people so much easier to kill.

Passengering
6/10 - It's very smooth.. but its buggy. I don't like how the key to become a passenger is the same as entering the vehicle. And its hard to bail from your vehicle once you're a passenger.

Boats
10/10 - Nothing wrong here. Boats were excellent, as were the driveby battles.

On-foot
5/10 - There are some major problems here. Occasionally, you will 'dive' for no reason. This usually costs your life.
And sometimes, you will start strafing and never be able to stop.
Remotely, the player movement is smooth.. but these problems are all locally.

Airbourne gameplay
9/10 - Was just as smooth as vehicles on the ground. Although I don't like how powerful the Sea Sparrow/Hunters are, I must admit they're a great feature and I'm glad to see them finally syncronized in a multiplayer.

Bandwith
10/10 - I didn't check this much, but when I did, my upload/download rate was VERY low - like 4kbps with 5 players all around me.
And a good thing is, you get hardly any data when you aren't around other people. You're only syncronized with the people you are near.
------------------------------------------
Downsides

1) Occasionaly, everyone would crash. Kye said that 80% of the crashes were known and their causes were also known, so they're likely to be fixed.

2) It's very hard to bail once you're a passenger. If you're passengering a car that's been lit on fire, and its moving.. you'll probably die.

3) Chat commands. There is no /kill, there is no /me, there is no /pm, etc. Hopefully they'll be coded in eventually.

4) Sometimes vehicles would 'die' and you wouldnt be able to enter them again. I think this is related to the buggy passengering system.


All in all, this was very impressive for a dev-shot/unintended release, and we should all thank kyeman and the rest of the SA-MP team for developing this wonderful mod and giving us the privelage of testing it.
Edited by jacob., 30 July 2005 - 09:43 AM.