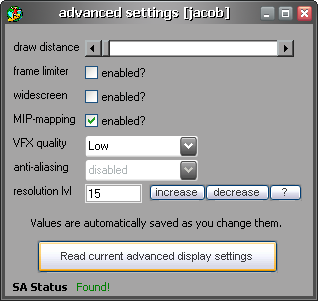 If you are on a lower-end PC and having problems accessing the 'Advance Settings' menu, this trainer will allow you to utilize the advance settings manually. Run the trainer while the game is at the main menu, values are saved automatically by the game.
EDIT: Topic linked to GTAGarage
Edited by jacob., 09 January 2011 - 07:39 AM.