Im making this to replace Bandito .. when that is eventually possible.This is only my second modeling attempt at a car so bare with me
Its SandMaster of my own design and is currently at 7788 poly's.
Im now going to focus on the engine; getting the rollcage done; the dash and steering wheel; a set of rims; texturing the completed model.
Comments and Crits are welcome.
WIRE:
THE FRONT: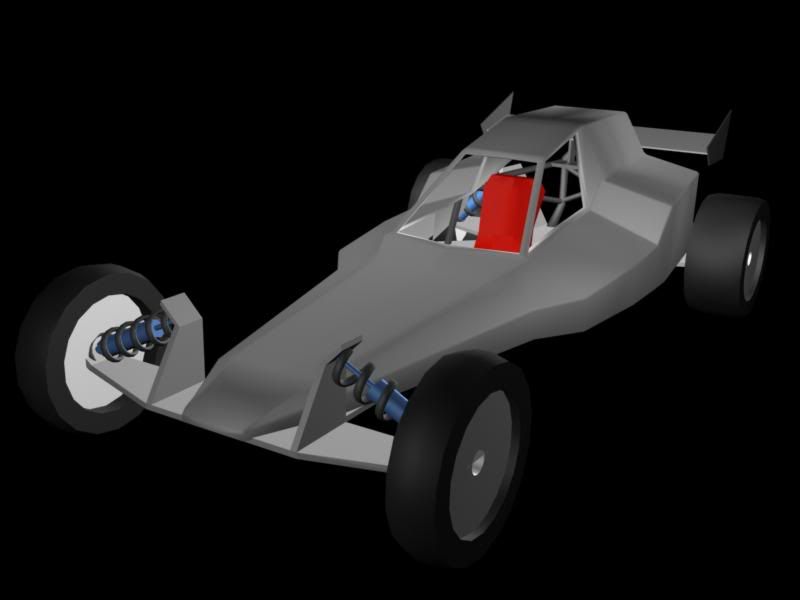 THE BACK: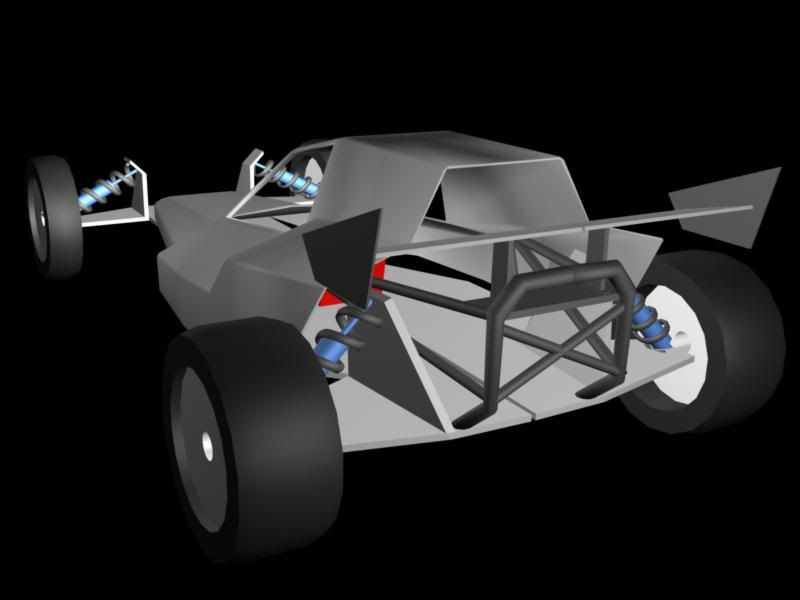 Modeled in 3DS Max 6