This tutorial will take you through the steps necessary to create an abstract type image for signatures, avatars, banners, etc.

Abstract Set 2 by ~lildom
Abstract Set 1 by ~lildom
Brush Set 10 by ~Metal-CX

Open a blank document at whatever size you want. I'm using 300x90.

Set your colors to the default black and white (press N) and go to Filter >> Render >> Clouds.




Now make a new layer and select the brush tool. Put a few a few brushes on the image making sure not to clutter that layer too much. Once you feel you've put enough on that layer, switch the color to black and make another new layer. Put some more on this layer and make another layer and switch back to white. Repeat this as many times as you feel is necessary. I usually have about four layers of brushes so I have two white layers and two black layers.




Change the blending mode on all the layers to Soft Light.




It looks pretty plain now right? Well, go to Image >> Adjustments >> Hue/Saturation and color it any color you please. Make sure you have the Colorize box checked. You also have to be on the layer you did the cloud render on or you won't be able to colorize it. I usually go to Layer >> Merge Visible before I color it.





I used these settings: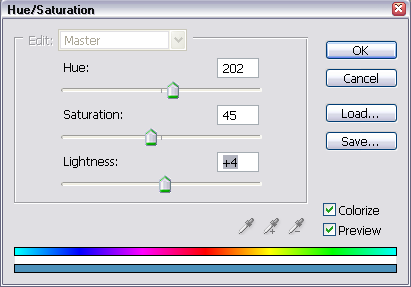 That ends this tutorial. You can get a lot of cool results from this as shown below.