This is an area I really had problems with, back when I was learning how to model.... There was literrally NO tutorials for this. But since Im the good guy that I am I made one for you.*Organization* Always remember to be organized, I also find that having 64x64 256x256 512x512 and 1024x1024 textures to be the best. They dont distort. If they are not that size make them with MS paint.Step 1
Now you have to change one of your viewports to the UV Mapper View, I chose the Front viewport.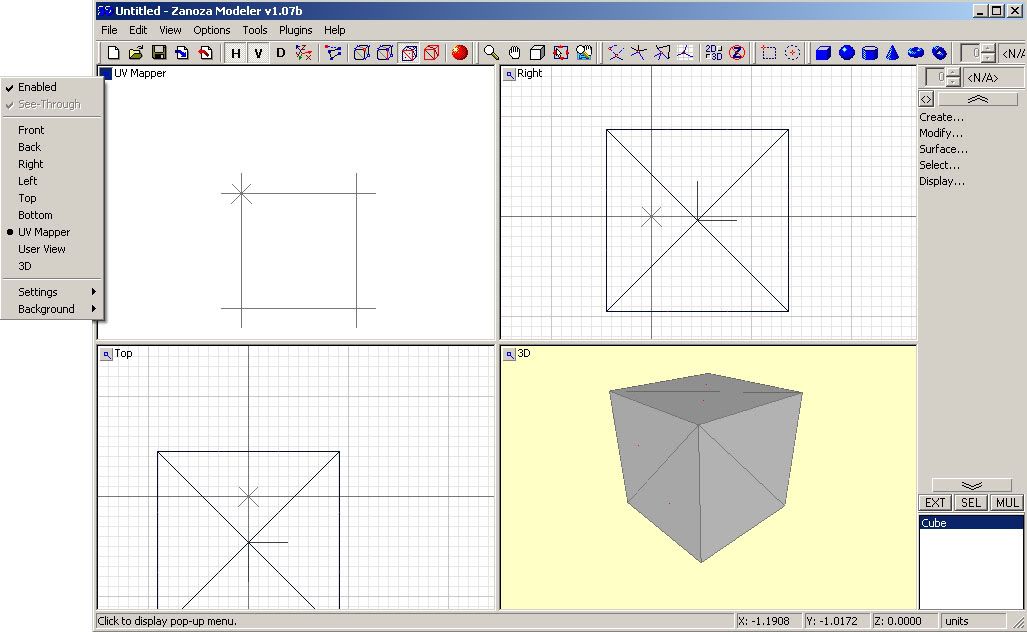 Step 2
Have a shape ready, go into faces mode then click on the shape, now you could choose each polygon individually and they have red dots in the middle.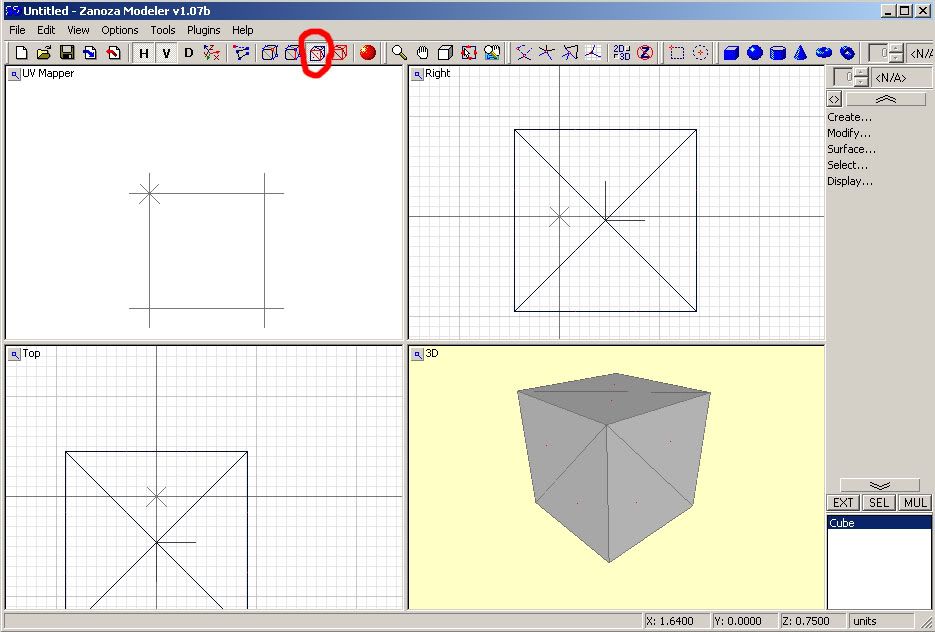 Step 3
On the right go to select/single and with the right mouse button select the individual polygons that you want to put a texture to.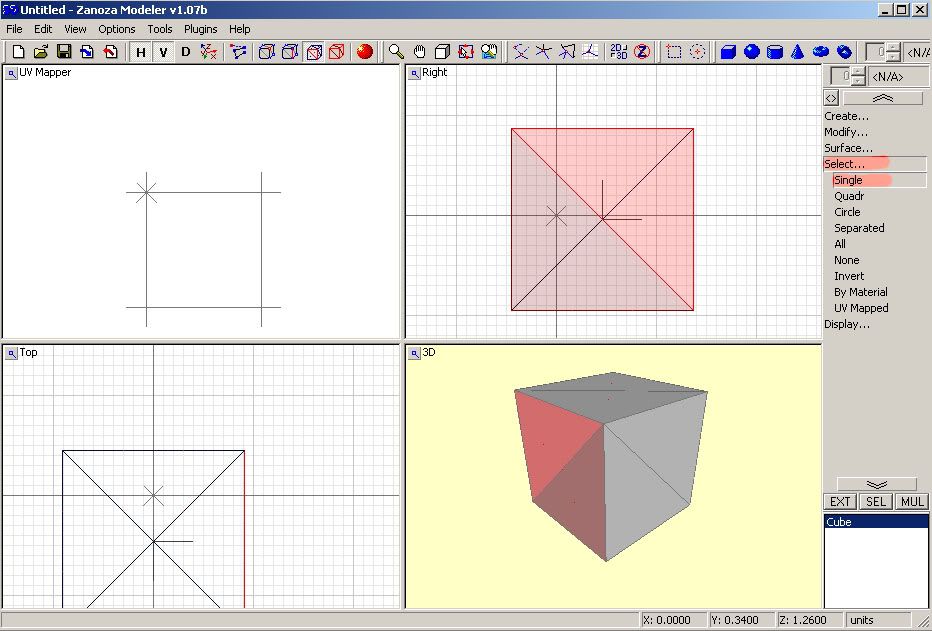 Step 4
Now, press the "E" button on your keyboard or press the red sphere on the mode selection to open up the material editor.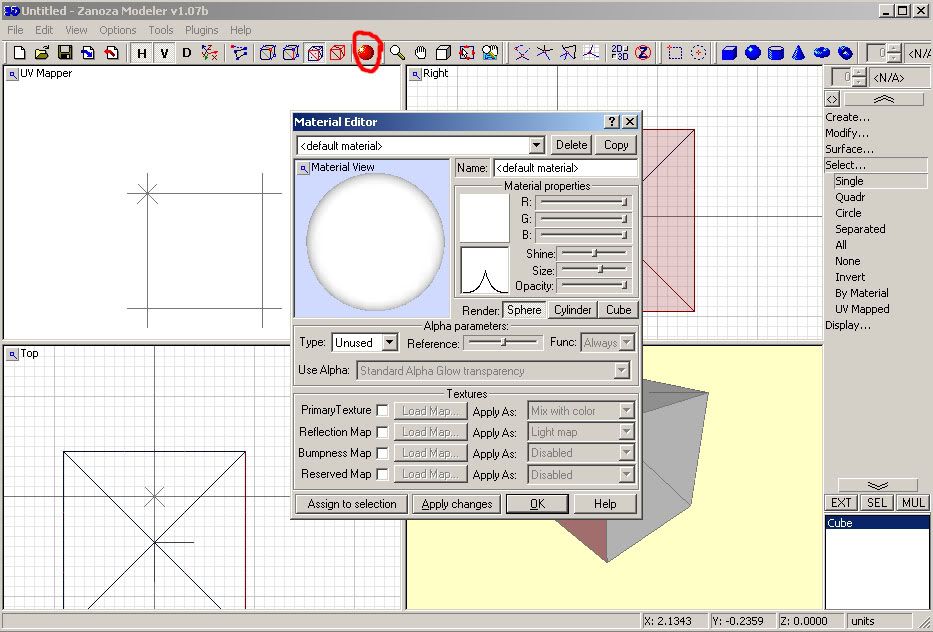 Step 5
Click on the copy button and select the copied default material and rename to whatever you want. I renamed it to Texture. After doing that check the primary box and click ADD then browse for your texture, make sure its a .bmp format and its the 1 of the resolutions I have mentioned earlier. Now click on Assign to Selection then press Apply changes.
Step 6
**Now make sure that you pressed the *space bar* and that the SEL button is pressed. And then click on Surface/Mapping.../Assign UV . Then just press on one of the selected polygons and bam! You have the texure mapped on the object and you have the side of that object in the UV mapper.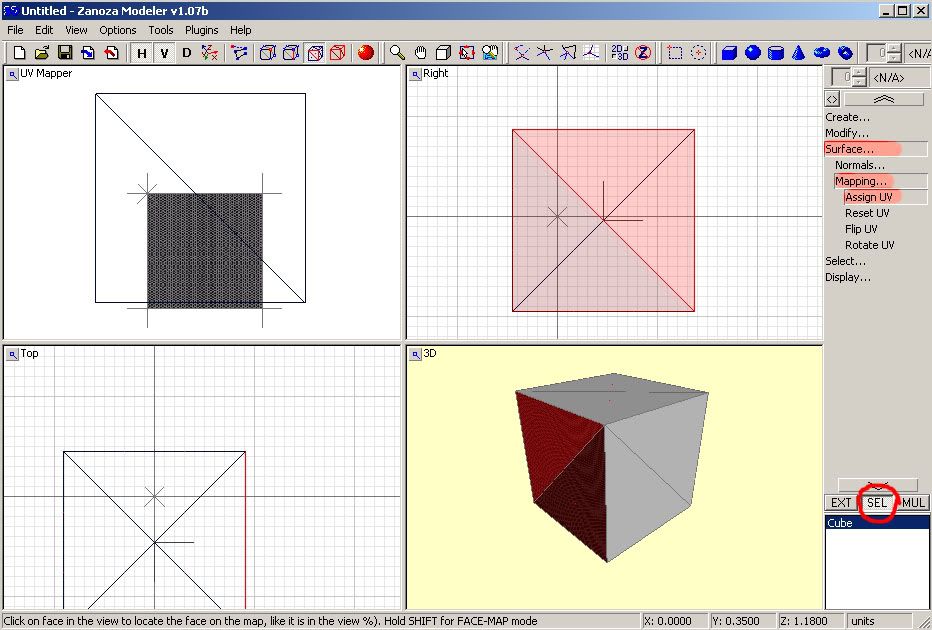 Step 7
Go back to the mode menu and choose Objects Mode and also press your space bar key. Now you could edit the object in the UV Mapper. For Example... I will scale and move it to fit the UV mapping Square.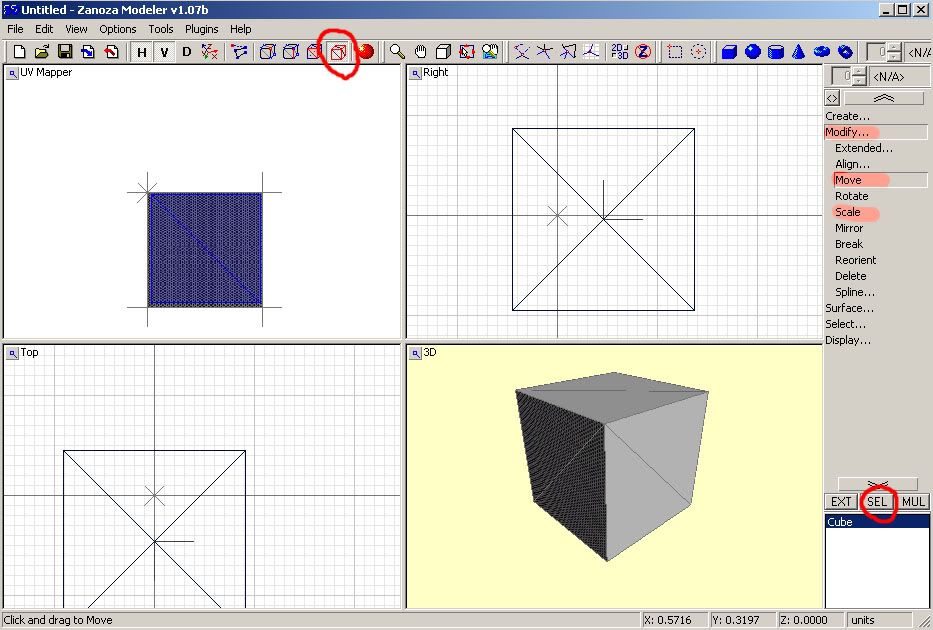 *Final Product*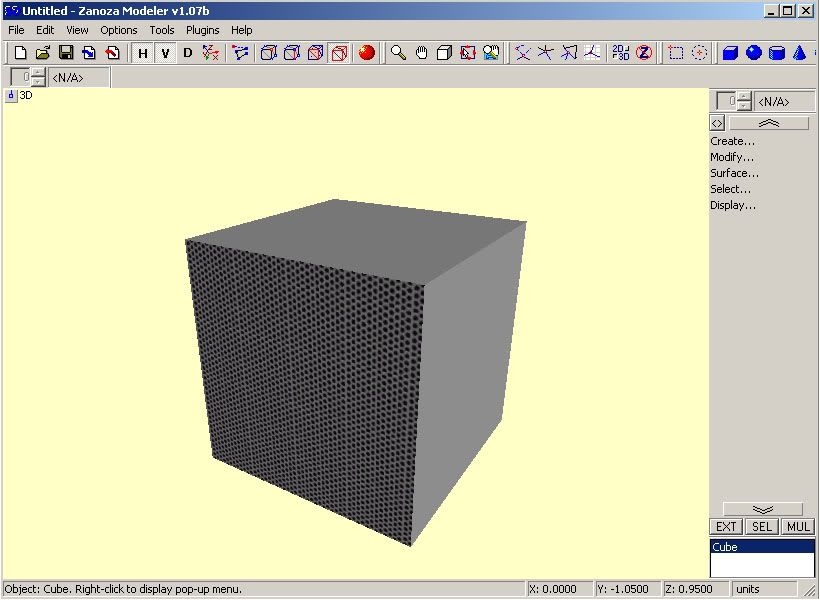 You have just learned the basics!Thank youI would like to thank Dup for making this Tutorial Forum happen.
<3 Dup
Please leave a question if you have one.... Comments as well. CrAzYdUdE