Sketchup --- Zmodeler
Introduction
Welcome to the Sketchup Building Tutorial, in this tutorial I aim to show you, the basics of Sketchup and Zmodeler. So its kinda like a two in one tutorial. I will not be showing texturing or getting it in game.

Use these for texturing and getting it in game

Whooman's Zmodeler UV Mapping Tutorial (Texturing)

gansta killa's Custom Model Tutorial (Getting it in game)

In this tutorial you will be learning...

• Modeling a basic building in sketchup
• Exporting to 3ds in sketchup
• Reorienting faces in zmodeler
• Scaling objects in zmodeler

I'd say that this tutorial is slightly advanced or for the intermeadite. At certain points in the tutorial, depending on how you've modeled it in Sketchup once in Zmodeler, it will need reorinting faces.

Information About Sketchup
Sketchup isn't a free program, you can obtain a free 8 hour trail of it.

Here To Obtain Trail

I like Sketchup for modeling buildings, its an extremely easy program to use, just draw lines. But the after process of converting the model to the game, is quite a process. Because sketchup tends to reorint faces and doesn't use 3 sided polys. It uses 4 sided.

Enough waffle on Sketchup, I'm moving on and lets start the tutorial.
Modeling In Sketchup
Lets go over the basic interface of Sketchup




Down the right hand side, are all of the tools. Above is different views, and layers. I'll be providing screenshots of the tools we are using. And that white area is the area where you'll be working.

Sketchup has an axis snap feature, theres 3 colors, blue, green and red. Green and red run roughly the same (I'm still not sure). Blue goes up and down.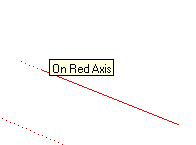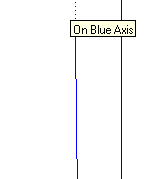 You're going to need some practice at Sketchup if this is your first time, before we can even think about modeling a full building (exterior).

First we're going to use the line tool

Find that button and click on it, your cursor should change into a pencil.
Draw a line along the green axis (so it turns green), after you click, the line another black line with one end attached to your cursor and one end to the end of the line you just drew. Now just draw a line along the red axis (so it turns red)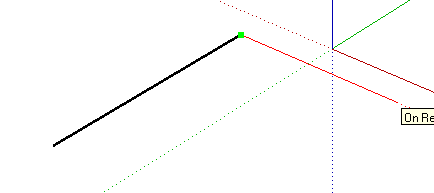 Now draw a line paralel to the first line you drew, (line should turn green again) Make sure its the same lengh, as you approach what you think is roughly the same length, Sketchup should snap the line to the correct length. and a dotted line will go from one end of the line to the end of an another line.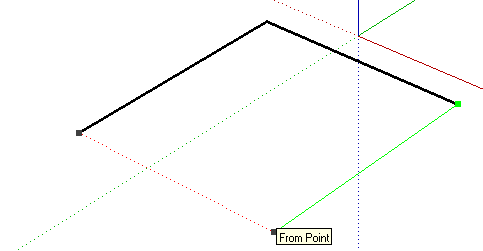 Draw that line, and the join the two ends up. The area inside the lines should turn purple.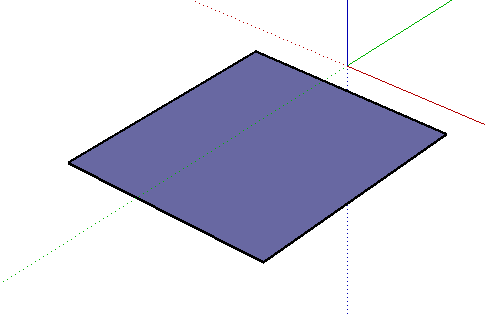 You've just created your first 2D sqaure, its not much to look at, but tis will provide the base for a 3D cube that will be your practice part.

Now, click with the line tool on a corner of the shape, and draw a line up, so it turns blue (along the blue axis)